Marketing de Guerrilha
Edit
Consiste em usar marketing extremamente efetivo considerando o baixo investimento. Os melhores e mais efetivos demonstram muita criatividade e uso de métodos não convencionais como vídeos virais, propagandas que chamam a atençao, flashmobs etc.
Um exemplo para o nosso aplicativo seria como na figura a seguir, por ser mal-feito, exagerado e aleatório tem um sentido cômico, ele chama a atenção e por ser engraçado é mais fácil de ser difundido pelas redes sociais.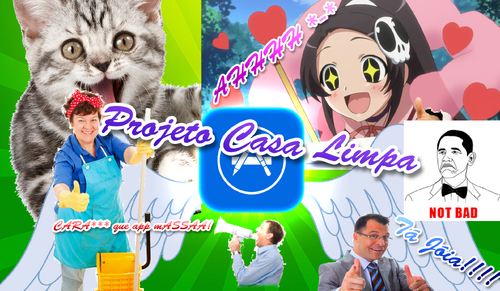 Ad blocker interference detected!
Wikia is a free-to-use site that makes money from advertising. We have a modified experience for viewers using ad blockers

Wikia is not accessible if you've made further modifications. Remove the custom ad blocker rule(s) and the page will load as expected.